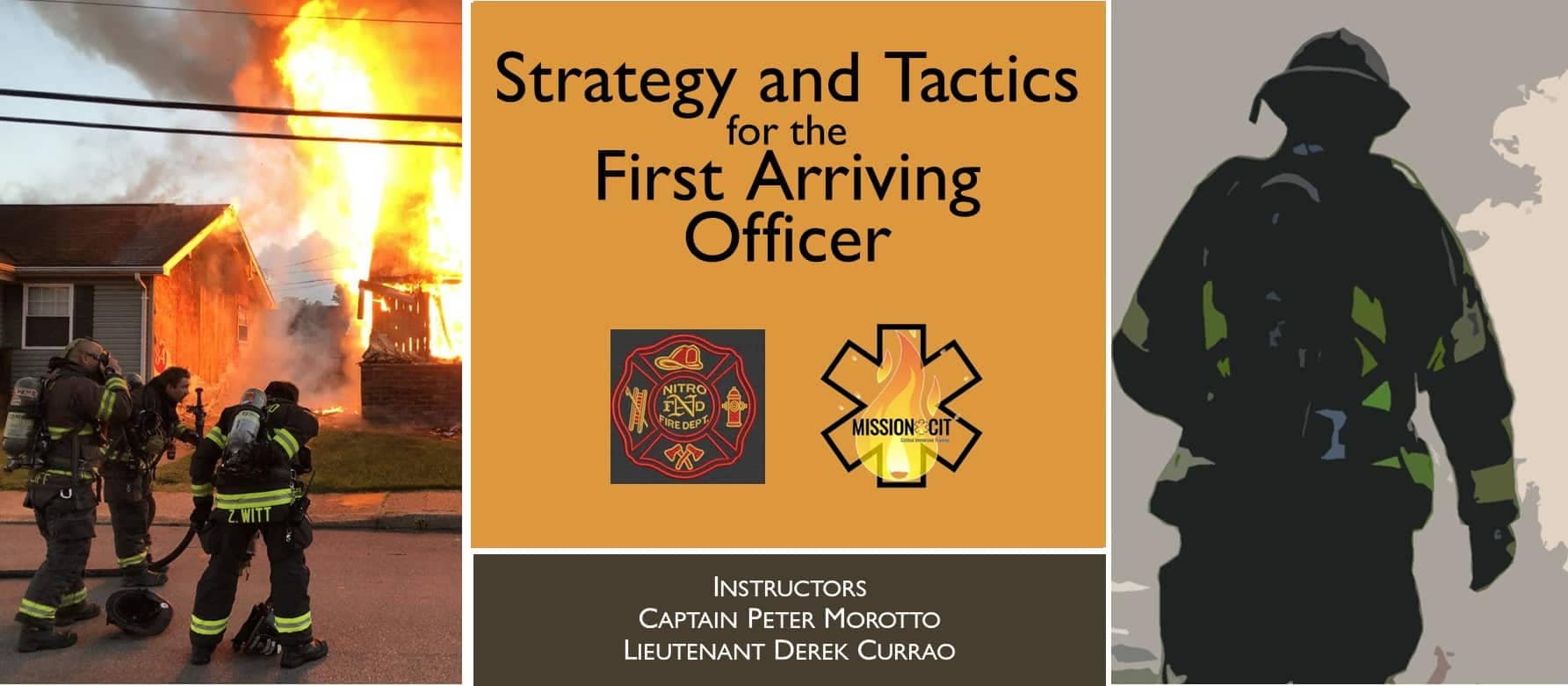 Strategy and Tactics for the First Arriving Officer
This class will look at real-world decision-making based on the knowledge of fire behavior and building construction. This will create a smart but aggressive approach to fireground operations.
Contact MissionCIT if you have questions.  Call us at 203-649-5090 | [email protected]
Please sign up below under 'Book Event'!   All fees are included.
When:                  December 10 & 11, 2022 | 9:00a to 4:00p each day
Where:                 Nitro Police Department |  497 1st Ave S, Nitro, WV 25143
Price:                    $200 per student – advanced payment requested – if your department is paying, please select 'Bill my company/department' and email

[email protected]

with billing details.
Instructors:
Captain Peter Morotto: "To be the best, train with the best "… Peter Morotto serves as a Captain for the city of Bridgeport, CT, fire department and leads the MissionCIT Fire Service Training Practice. He has been in the fire service for 25 years and teaches on the regional and national levels. Pete is passionate about teaching and mentoring today's fire service and operates as a recruiting coordinator for the Connecticut fire academy.
Lieutenant Derek Currao serves as a Lieutenant with the City of Bridgeport Fire Department, including the department's rescue company, and as the on-shift safety officer. Derek is passionate about teaching firefighters and works as an instructor for the CT Fire Academy and regional and private companies.