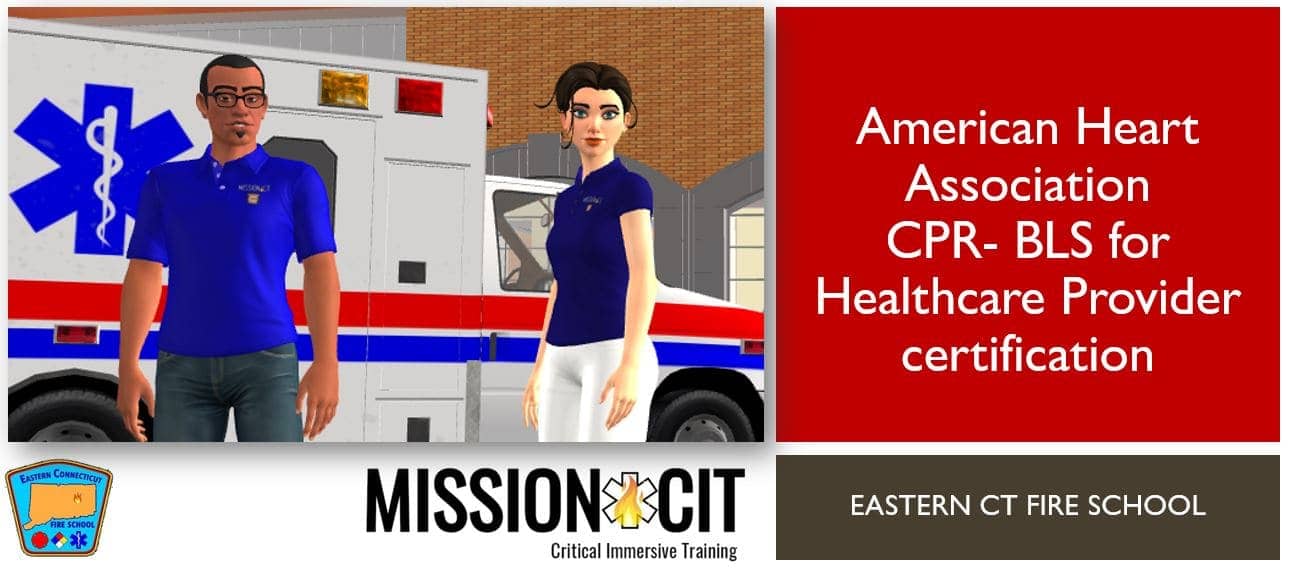 AHA | BLS-CPR for Healthcare Providers | ECFS
AHA | BLS-CPR for Healthcare Providers | ECFS
This online course consists of the equivalent of 4 live classroom hours – including a separate skills assessment. Successful completion of the online course and skills workshop providers you with the official American Heart Association CPR-BLS for Healthcare Provider (re)certification.  Refer to as AHA | BLS-CPR for Healthcare Providers | ECFS.
The course works as follows:
When you schedule the skills session and pay, you will be enrolled in the online course.  This fee covers both the online course and the skills session.
You can take the on-line course at your pace
Lessons are presented as follows:

Lesson One will provide an Overview of Elements of Basic Life Support
Lesson Two covers Airway Management
Lesson Three focuses on CPR Skills
Lesson Four will go over the AED, and
Lesson Five presents Foreign Body Airway Obstruction

After you complete the Bonus Lesson on Team Dynamics, we will update you on the instructions to get your new AHA BLS-CPR Card.
You will then take a 25 question written exam.  And you will need to pass with a grade of 84% or better.
Upon successful completion of this online course and the written exam, you will be able to take the skills workshop that you schedule below.
Successful completion of the skills workshop is required to receive your official American Heart Association CPR-BLS for Healthcare Provider certification.
MissionCIT takes care of all the paperwork and the AHA submission fee – it's included in your course fee.  Note, the Skills Assessment, is included in this course fee.
Please contact MissionCIT – [email protected] – if you have any questions!
American Heart Association CPR certification | 4 Hours CME Credit
While taking the lessons, If you should have questions, please notice the left-hand column on the course page; and use the tab named:  'browse Q and A,' Here you are able to view other student's questions and responses; or ask your own.  Answers will be made available within 1 business day or sooner.
Questions will be covered during the scheduled chat and video sessions as well.  Look for the schedule and links in the announcements section of the online course.
Please be sure to double-check and select the date of the session you want in the dropdown below!